I'm linking up with Taylor to share two random things about me! Join in and link back to her blog! Enjoy :)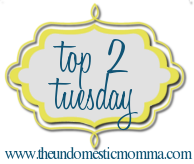 1.) I hate meatloaf. It's probably the only food I can't eat. I will eat just about anything else; the name puts it to shame. Do you like meatloaf?
2.) I've never broke a bone (knocking on wood, right now). I've had my share of accidents, boo boo's and sprained ankles, but never a broken bone... knocking on wood again.