It's Thursday. That means two things: one: tomorrow is Friday. whoo! two: It's time for Saw it. Pinned it. Did it! with Stephanie and Katie :)
I am always envious of everyone who links up for this every week. I just don't always have the time to execute an awesome Pinterest project once a week (but wish I did!). I do, however, always have time to find the Pinterest projects, just not actually do them...
Hmm...
I had the idea to make Valentines to send out to our families a few weeks ago, so naturally I went straight to Pinterest where I found this:
The website gives you a printable, super easy, just print! I printed it and found that the hearts that I had already purchased, were a little too big to fit over the "O" and I need to add more space, so I just created my own in Word.
This is what you will need: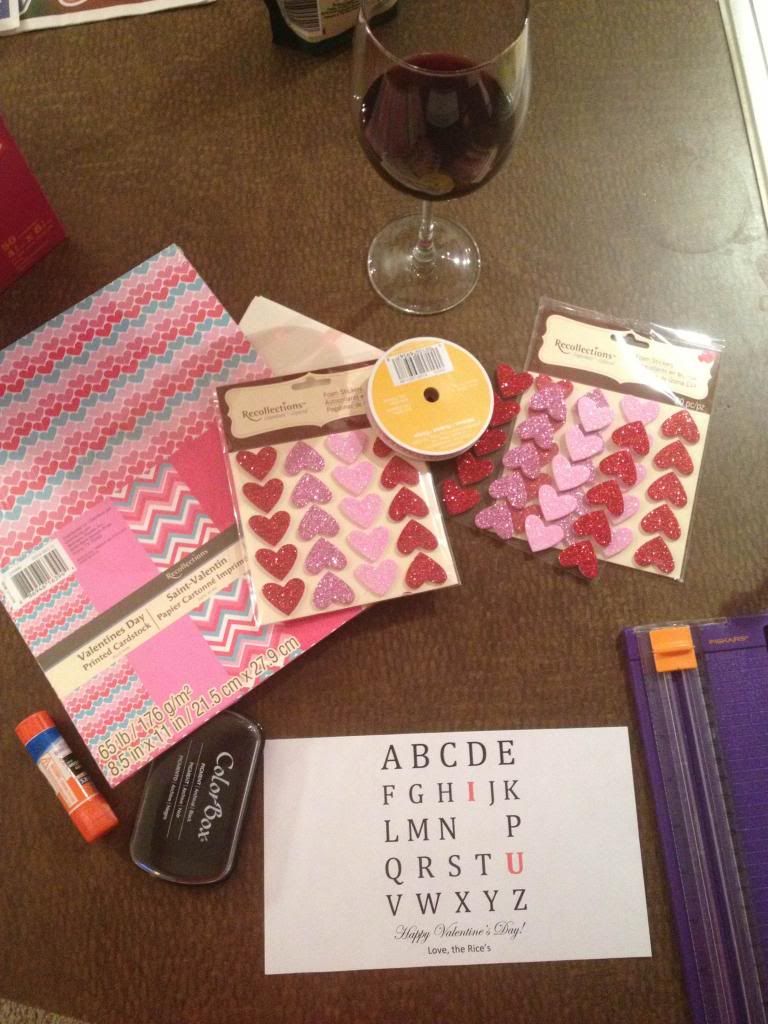 (please excuse my grammar mistake, I caught that after making TEN Valentine's. Blonde moment).
Red/pink hearts (the project above shows chocolate hearts, but I am mailing most of these so I need something that was lighter weight and not so bulky). I found these ones at Michael's, $2.99 for 20. You will also need some fun Valentine's paper. These were also found at Michael's, $2.99 for 25 sheets.
Paper cutter, glue stick, stamp pad (for our "R" stamp that I am putting on the envelopes). ribbon (though I haven't exactly decided how I am going to use it), and a glass of vino (required).
Cut out your printables and measure the colorful paper to be slightly bigger to use for a matte look. Glue to printable to the color paper, stick on your hearts in the appropriate area and voila, you get this: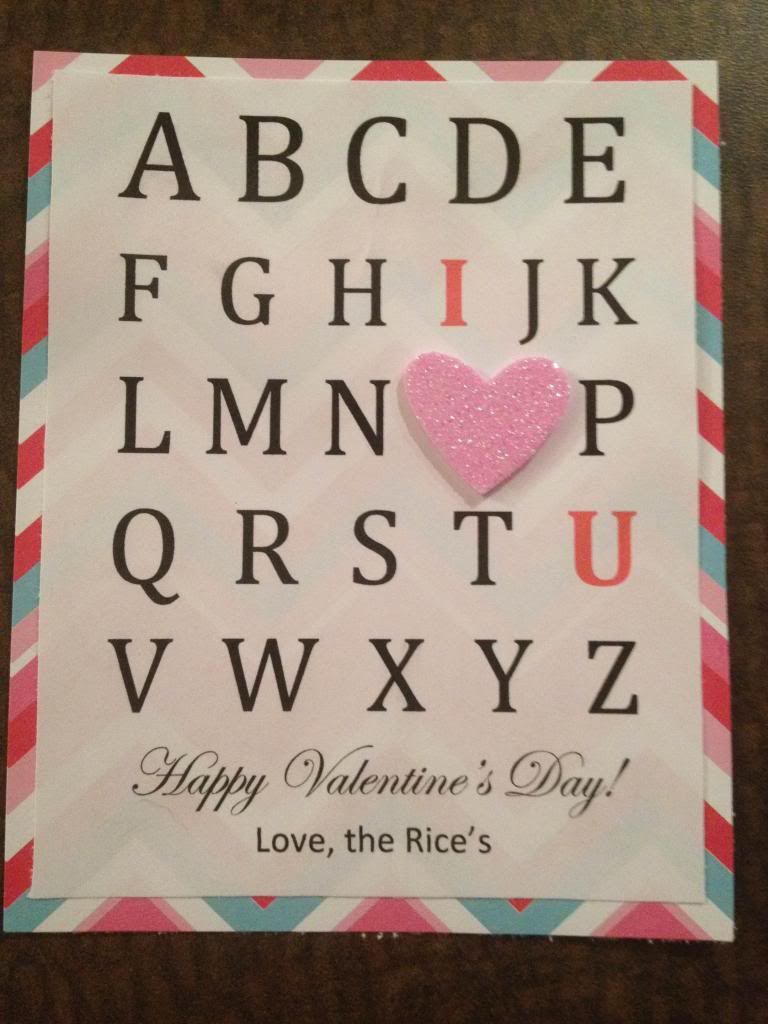 Cute, right? And so easy :)