The weekends always pass too quickly. I had a to do list that was longer than the alloted time my weekend allowed. So, my house is now only half way in shambles from Christmas. Oh well, I guess it will get put back together eventually (?)
I did, however, have a nice weekend. How 'bout you?
I'm linking up with Sami and Leeann for a weekend update!
1. and 2.) There's a new restaurant in the Tampa area, themed Hulk Hogan--Hogan's Beach. We checked it out. It was cool, I guess. The only thing I liked about it was the view (right on the bay). The service was horrible (it took 20 minutes to get a drink) and the food was cold (even after sending back our cold food 3 times, they continued to bring us back cold food). No manager came to our table to ask us if everything was ok--I worked in the restaurant industry for a long time, and if any customer was upset the manager made sure the issue was fixed before said customer left. The restaurant was half empty. Not impressed, Hogan's Beach, NOT impressed. #endrant ;)
3.) I grew up in Oregon, and frequented country bars (my high school's nickname was Cow Pie High, lol). But since moving to Florida almost 2 years ago, I had yet to put my cowgirl boots on and venture out. That changed on Saturday night! I felt like I was back home in Oregon (kind of) :)
4.) Sunday consisted of attempting to finish cleaning my house (major fail), running 7 miles for my half marathon training (I felt so sick after this... ugh! But I was so happy when I finished. I starred at my Garmin watch for the last .02 miles... waiting for it to say 7.00!!) and hanging out with this sweet face. I also watched the Biggest Loser last night. Only the best show EVER--aside from Dexter, of course. :) I can't watch that show without ugly crying... But I am SO happy the Jillian is back, who's with me on that one?! She's hardcore! And how cool is it that they are focusing on childhood obesitey? A serious issue that we all need to be more aware of! And the 3 kids they picked (I love!) seem so sweet, loving and innocent. I wish them the best!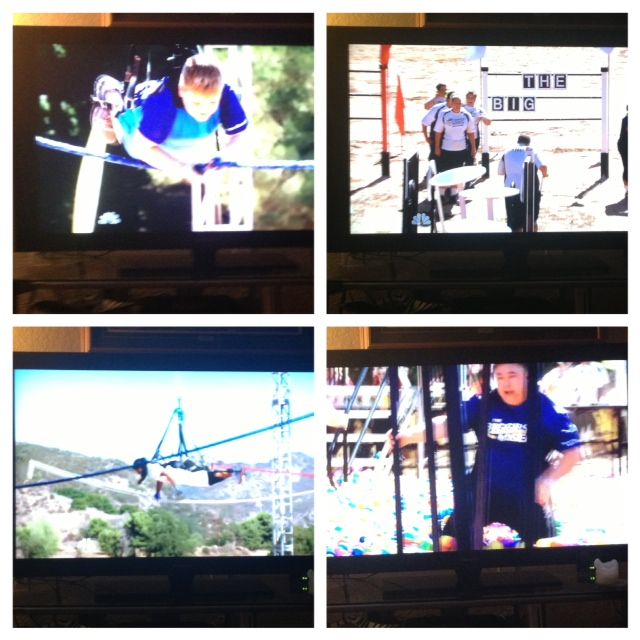 I hope everyone has a great Monday and week! I hope my Husband lets me watch the Bachelor tonight... a girl can dream, I suppose! :)