...or maybe this pregnant mama should call it nesting. Regardless, we purged, ya'll!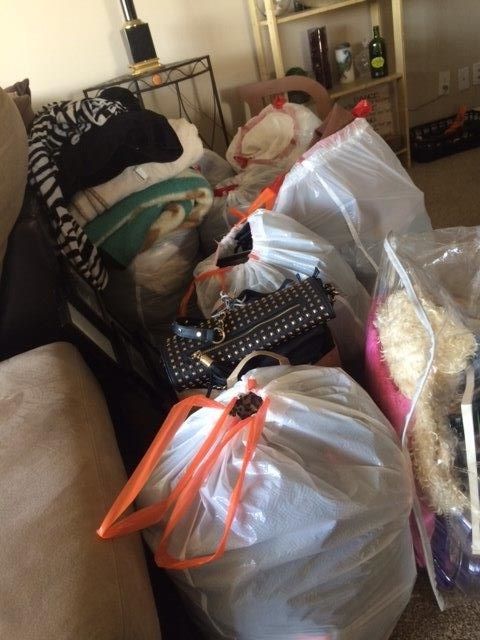 We are moving next month (3 weeks!) to a slightly larger house. Which includes a backyard for the dog, a garage for the hubs and well, a rather large kitchen for myself (is that an equal trade-off?). Oh, and an empty nursery waiting to be filled. So excited!!! Our current second bedroom has become quite the storage unit so we took an entire day this weekend and went through everything. I also bought new storage bins to be (or appear) more organized.
Other than purging, we spent the weekend binge watching Breaking Bad. Which meant that I was a drug dealer at least once in my dreams each night. Why am I so easily sucked into shows? See also: I need a life.
We slept in every morning, had breakfast at one of our favorite spots down the street,
took Luna to the beach and completed a three hour nap (who am I!?). Apparently I really needed to catch up on some sleep!
It seems we are always on-the-go. This can be a great thing, always having fun weekends planned. But sometimes, you just need a weekend to regroup and get sh*t done. And that my friends, was this weekend. So no, I didn't go camping on a lake or go to a BBQ. But I am totally okay with that. What I am also totally okay with is having Friday off (that means a three-day work week!) and picking up
Nicole
from the airport on Thursday. :)
Cheers to a short week!
Follow my blog with Bloglovin